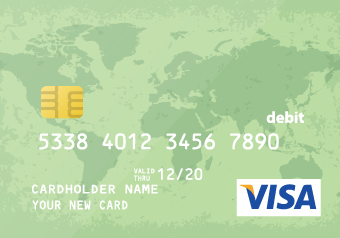 Visa Gift Card $5
Code instantly delivered by email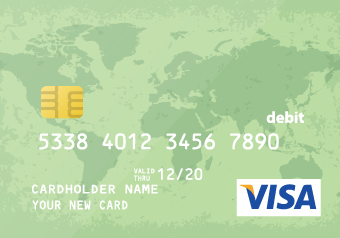 Digital code

Directly redeem your product.

Instant email delivery

All products are instantly delivered by email.

Best price

The best price guaranteed.
2. 

Select region

This code is redeemable in:
Description
Use this card to spend $5 of prepaid credit on any site that accepts Visa as payment. It is not reloadable, which allows you to acquire it quickly, without an application process or bank account. After you buy your card, we immediately send you by email a unique code to redeem on My Digital Wallet. There, you will receive the complete details of your prepaid Visa. In just a few minutes, your virtual card will be ready for all your online payments!
Please note: This card cannot be redeemed in Africa or Asia.
How to redeem your unique Visa code
You just have to follow these steps:
Go to My Digital Wallet.

Enter the code you received from us and click "Continue".

Select "Add new card" and enter the requested personal data: email, name and address. This step is necessary to generate your card and obtain a number, a security code, and the expiration date.

Now you can use your card details for all your online purchases, wherever Visa is accepted.
Please note: This card cannot be redeemed in Africa or Asia.
Note: This card is not rechargeable, but any remaining balance can be saved for later purchases.
Important: Make sure to redeem the code within 2 months after the purchase. Once redeemed, your instant credit card is valid for a period of 12 months in Europe and 6 months in the United States.
Choose a design for your card
Make your gift card more personal with one of our free gift card designs that fit every occasion! Just add a personal message and you have the perfectly printable gift card in just a few seconds!
You will receive the code directly by email, so that you can use the credit immediately.
Choose from more than 10 different templates.
Complete the checkout process safely and quickly with a choice of more than 70 payment methods.