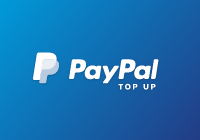 Paypal Topup $25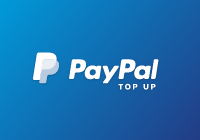 Digital code

Directly redeem your product.

Instant email delivery

All products are instantly delivered by email.

Best price

The best price guaranteed.
2. Select region
This code is redeemable in:
Description
This PayPal Top Up immediately recharges a PayPal account of your choice with $25 . You will receive an email confirmation that the transaction was successful.
Send money to any PayPal account, even if you don't have a PayPal account yourself! Or top up your own PayPal account without credit card by using a variety of secure payment methods. Recharging PayPal with prepaid credit was never easier!
How does it work?
To add $25 to a PayPal account, start by entering your own email address to receive a transaction confirmation. Then choose your preferred payment method and specify the email address of the PayPal account you want to send $25 to. Double check for spelling mistakes, because once the payment has been authorized, it can not be undone, nor refunded. After the transaction was successful, the prepaid credit will immediately be added to the PayPal account. A receipt and transaction confirmation on your own email address.
Your transaction was successful. Your prepaid credit was added to the PayPal account of your choice. Please sign in with your PayPal account to check your new account balance. For any remaining questions, please contact our customer service. Thank you for using PayPal Top Up!
Choose a design for your card
Make your gift card more personal with one of our free gift card designs that fit every occasion! Just add a personal message and you have the perfectly printable gift card in just a few seconds!
You will receive the code directly by e-mail, so that you can use the credit immediately.
Choice of more than 10 different designs.
Complete the checkout process safely and quickly with a choice of more than 20 payment methods.