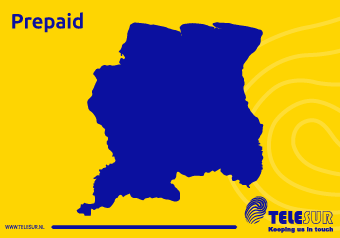 Telesur Top Up €10
Code instantly delivered by email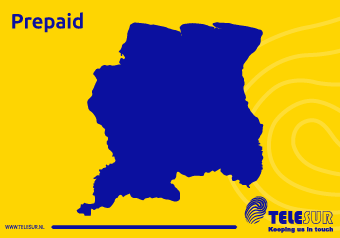 Digital code

Directly redeem your product.

Instant email delivery

All products are instantly delivered by email.

Best price

The best price guaranteed.
2. 

Select region

This code is redeemable in:
Description
Would you like to be able to call your friends and family in The Netherlands or Suriname right away? Then buy your Telesur credit €10 easily online. Take advantage of our low service costs today and receive your recharge code 24/7 via email. Enjoy your two-country SIM card immediately or send the recharge code with one of our free gift certificates as a gift for someone else.
How it works
Follow these simple steps to recharge your Telesur balance, from your Dutch Telesur phone from within the Netherlands:
Go to the calling screen on your Dutch mobile phone.

Enter *100*CODE#, replacing the word 'CODE' with the code you received from us.

Press the call button and your new phone credit is immediately available.
Validity: Each recharge extends the validity of your Telesur credit by 365 days. Use your mobile phone at least once in 180 days to keep your SIM card active.  
You will receive the code directly by email, so that you can use the credit immediately.
Choose from more than 10 different templates.
Complete the checkout process safely and quickly with a choice of more than 70 payment methods.