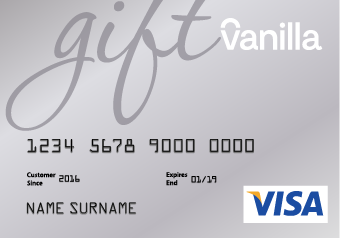 Vanilla Gift Card $50
Code instantly delivered by email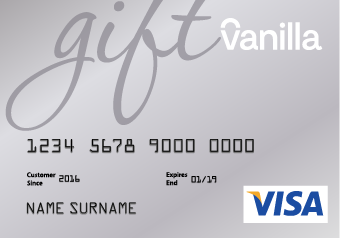 Digital code

Directly redeem your product.

Instant email delivery

All products are instantly delivered by email.

Best price

The best price guaranteed.
2. 

Select region

This code is redeemable in:
Description
This Vanilla Gift Card comes with a balance of $50 . This Visa eGift Card is instantly delivered by email and ready to use within moments. All you need to do is register a zip code and then use the card details like you would use a real credit card. No waiting time or credit card check needed. A Vanilla Card keeps your personal and credit card details safe.
After your transaction you will receive an email with the link to retrieve your Vanilla Visa Gift Card. Use it in any US based online store that accepts Visa debit cards. Your funds do not expire and you can easily check your Vanilla Card balance and review your purchase history online.
How to use your Vanilla Visa Gift Card
Follow these steps to use your Vanilla Gift Card for US based online purchases:
Click on the redeem link in the email you received from us to go to the Vanilla Gift Card page.

View your card's details like card number, cvc code and expiration date of your card.

Scroll down to the bottom of the page and assign a US ZIP Code to your card.

(optional) Print your card details out or write them down and keep them in a safe place so you can access them whenever you want to make online purchases.
Now you are ready to use your Visa Gift Card for online purchases at any US based merchant that accepts Visa debit cards. To do so, simply go to your favorite online store, place items in your card and proceed to checkout where you select Visa card as the payment option. Enter your card details and your Vanilla Card balance will be deduced by the amount of your purchase, plus taxes or fees that might apply.
Tip: Keep the email notification you received from us, just in case you lose your card details. The link stays valid and can be used again to display your Vanilla Gift Card.
Choose a design for your card
Make your gift card more personal with one of our free gift card designs that fit every occasion! Just add a personal message and you have the perfectly printable gift card in just a few seconds!
You will receive the code directly by email, so that you can use the credit immediately.
Choice of more than 10 different designs.
Complete the checkout process safely and quickly with a choice of more than 60 payment methods.